Our Business was developed by a licensed Registered Radiological with 4 years medical training and (7 years cosmetic tattooing). She merges her love and skill of aesthetics with the knowledge and insight of science and skincare. This is a cosmetic procedure that involves body fluids and cutting skin! It's not for everyone, and our provider knows how with detail and safety using her clinical background.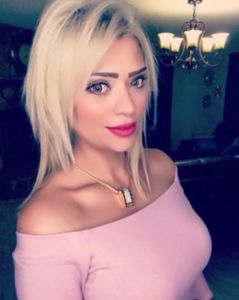 Tala Issa is a leader in permanent make up cosmetic. Her quality of treatment and flair for innovation is unrivalled in the profession, and she travels the world researching new techniques and best practice to ensure that her clients leave her clinic with a perfect result. 
–Micro-Blading
-Micro-Shading
-Ombra Brow
-Eyeliner Top
-Eyeliner Bottom
-Lip Liner
_Micro pigmentation
-Skin camouflaging procedures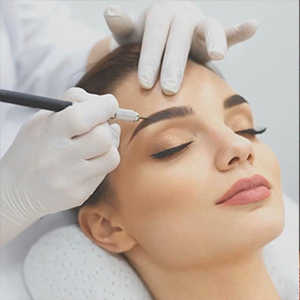 –Lash Extension Full Set
-Lash Fill 2 Weeks
– Lash Lifting
-Lash Tint
-Brow Shape
-Brow Tint
-Brow Thread
-Mustache Thread
-Face Makeup
-Eye Makeup
-Brow Makeup
–Derma Planning
Coming soon
Micro-Blading 3-D 150$ AFTER 4 – 6 WEEKS
Micro-Shading 150$ AFTER 4 – 6 WEEKS
Ombra Brows 150$ AFTER 4 – 6 WEEKS
Eyeliner Top 150$ AFTER 6 – 8 WEEKS
Eyeliner Bottom 150$ AFTER 6 – 8 WEEKS
Lip- Liner 150$ AFTER 6 – 8 WEEKS
Micro-Pigmentation 200 – 300 $ AFTER
6 – 8 WEEKS
Skin Camouflaging Procedures 200$ AFTER 6 – 8 WEEKS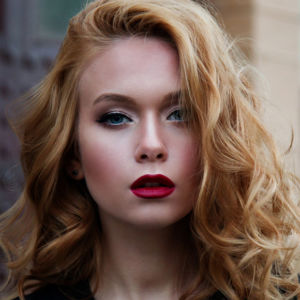 OUR RETURNING CLIENTS SPECIAL OFFER FOR TOUCH UP
6 WEEKS – 2 MONTHS $ 175
3 – 5 MONTHS $ 200
6 – 8 MONTHS $ 230
9 – 11 MONTHS $ 250
NOTE AFTER ONE YEAR ITS REGULAR PRICE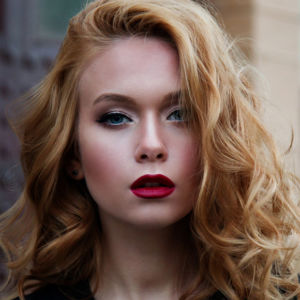 Cosmetic tattoo treatments are considered semi-permanent and will not wash off, however, they will fade over time and may need to be refreshed every 11 months to 15 months. Frequency of touch-ups depends on a number of factors including: the pigment color used (lighter colors fade faster), sun exposure without SPF, excessive exfoliation to the area and if any chemical peels come into contact with treated areas will fade it faster. Please note that final results CAN NOT be guaranteed as each unique skin type will hold pigments differently and break down at different rates. You will be re-evaluated on how your skin has received the pigment at your 2nd touch-up (which after 4-6 weeks) from your first appointment and any necessary changes will be made.
Does it hurt? Will you numb me?
You may experience discomfort the first pass, but we will numb you again once the skin is open. You won't feel much after. Having this service performed during your menstrual cycle may increase discomfort during your procedure
Can I get them wet or work out?
No, not for at least 10 days to keep the treated area dry and reduce the risk of complications or infection.
Will you draw in the shapes first?
Yes, I won't start on you until you agree with the color selected and shape.
How long is the appointment?
About 2 hours with most of the time spent going over colors and drawing in shapes.
How long does it take to heal? Will I be able to go to work?
Healing period is four weeks. As long as you're good at following aftercare instructions, there shouldn't be a problem going to work or being out in public. During the first week you may feel itching it's totally normal. It is essential that during the first week after the treatment you do not pick, peel or rub your enhancement.
Will microblading work well for me?
If you have extremely oily skin, the microblading technique may NOT work well for you. The constant production of oil will cause the hair strokes to heal with a diffused, softer look. Your end result will look more powdered instead of a crisp hair stroke appearance. Clients with darker skin (Indian, African American, Filipino, etc.), Please know that the Hair Strokes WILL NOT appear as defined or as dark as lighter skin types due to the skin color already being naturally darker. The perfect choice that will work with you is the (Micro-Shading) Technique
Is the second appointment necessary?
YES, at least one appointments are needed initially, after 4-6 weeks. At the second treatment, we will assess the color retention and make adjustments as necessary. Everyone heals differently and at different rates. If your cosmetic tattoo does not heal perfectly the first time, do not worry! We can always go bolder and add more density at your next appointment.
Not on the brows for at least 10 days but everywhere else is fine.
Our Academy provide Training course on Microblading , MicroShading, and Ombre Shading, Eyelash Extensions training.
We are unlike any training academy in that we customize your training for your needs and offer a Consultant to provide you the guidance you need to become successful after your training.
We specialize in small classes and individual instruction
Microblading Training Course 2 Days Microblading Training courseTopics covered
Theory of Microblading
Set up & Products
Proper Application & Techniques
Brows Shape & Design
Pigment & Colors
Tapping Tips &Tricks
Client consultation
Pricing and marketing
What is included
Exclusive kit
Training manual
Life model practice
Launch
Certificate Of Completion
Course Total $ 2,500 US
Lashes Extension Training Course1-day Eyelash Extension Training course Topics covered
Theory of Lashes Extension
Set up & Products
Proper Application & Techniques
Eyeshapes & styling Design
Lash Fills & Removals
Tapping Tips &Tricks
Client consultation
Pricing and marketing
What is included
Exclusive kit
Training manual
Life model practice
Launch
Certificate Of Completion
Course Total $ 850 US
Monday To Friday 
10:00 a.m to 5:00 p.m
We work by appointment
Saturday & Sunday
by appointment only